Longstanding anarchist publisher AK Press suffered a fire recently at their Oakland office and warehouse.  Much of their inventory, as well as that of smaller publishers they distribute, experienced extensive smoke and water damage.  The city government has declared the building unsafe to enter, forcing AK to suspend business operations for the time being.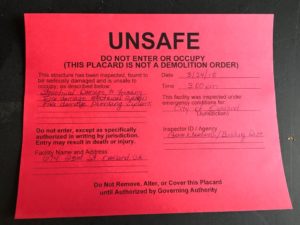 This is bad news for a lot of reasons.  AK has consistently put out good material, maintained an extensive back catalog, and served as the main (if not the sole) distributor for dozens of small presses.  It is too early to tell how much of their inventory is lost, and how much of that material is gone forever.  Likewise, it is too soon to know when they will be able to return to the day-to-day work of filling orders and publishing new material.
As far as my own work goes, AK published Life During Wartime and is set to publish the new edition of Our Enemies in Blue later this year.  They are also the distributor for Fire the Cops, Witness to Betrayal, and Hurt.  With the exception of Our Enemies in Blue, you can still order those titles directly from me.
But first, I would encourage you to contribute to AK's recovery.